Home of the Frog Juicer

Great Electronics for Great Model Railroads





Voted 2014 and 2012's Most innovative Manufacturer (Bertie Award) by the listeners of

ModelRailRadio



News
We are very sad to annouce the passing of our wonderful and valued employee Jack Eiermann due to COVID19. If you ordered something from us you can be sure he had hand in making and shipping it. Jack was with us for 12 years and we considered him a member of the family. Here is a link to his obituary.
International shortage of electronic parts is impacting us severely - please be patient.
COVID-19 Issues - We are open and shipping during this emergency. We have had to suspend production of several items due to lack of manpower including assembled swith machines. Because of stay at home orders in California the crew are working at different locations which slows things down. Stay safe and thank you for supporting us in this time!
Need help deciding on which product you need? See the Which servo driver and Which frog juicer decision tables.
Tam Valley Depot was established in 2008 by Duncan McRee who has been building model railroads since he was 14. Duncan decided to share the boards and controllers he originally designed for his own use. All boards are hand-built in San Diego, CA by Frank, Jack and Kevin with you, the model railroader, in mind. We appreciate your support.
Subscribe to the Tam Valley Depot Newletter to hear about new products, sales and tips.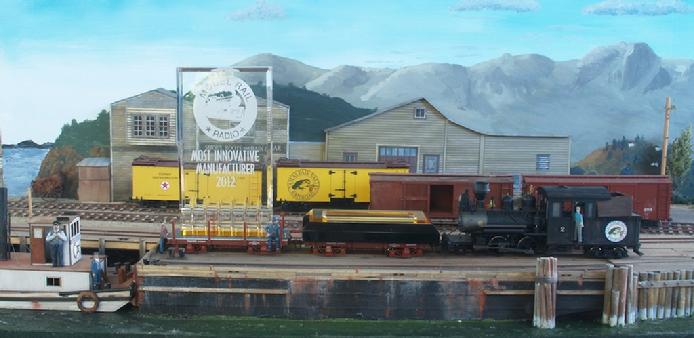 The Bertie Award arrives in Sausalito on its way to Tam Valley Depot.
Tam Valley Depot Dual 3-way is featured in the cover article of the March 2012 Model-Railroad Hobbyist E-zine!
Download the issue by clicking on the image.



Tam Valley Depot is featured on the July 2009 cover article of Model-Railroad Hobbyist E-zine!
Download the article by clicking on the image.



© Copyright 2018 Tam Valley Depot, San Diego. Contact: dmcree at tamvalleyrr.com