Home of the Frog Juicer

Great Electronics for Great Model Railroads





Voted 2014 and 2012's Most innovative Manufacturer (Bertie Award) by the listeners of

ModelRailRadio



Carlsbad, CA
Effective immediately Dead Rail Installs will be the exclusive distributor for Tam Valley Depot Dead Rail Products.
The Tam Valley Dead Rail DRS product line will remain the same.
Please see the Tam Valley page at http://www.deadrailinstalls.com
Tam Valley Depot will continue to manufacture and sell their current DCC product line.
+++++++++++++++++++++++++++++++++++++++++++++++++++++++++++++++++++++++++
Train Shuttle Upgraded to include bells and whistles!
New! - Turtle stall motor driver and DCC decoder. Now you can use TVD Fascia Controllers to run your Tortoises, MP1s, MP5s, and SwitchMasters. On this page.
Jumper wires - pre-crimped 12" long jumper wires that fit 0.1" gold header pins and terminals. See Accessories page
Crossover Fascia Controller for both single and double crossovers. One button control of up to 4 servos and LEDs to indicate route here
Tam Valley Depot wins ModelRailRadio's Most Innovative Manufacturer award for the second time in a row!
Need help deciding on which product you need? See the Which servo driver and Which frog juicer decision tables.
Crossover Fascia Controller here
Reverser for Fascia Controllers - here
DRS1 Hi Power 3 Amp, 28 Volt Dead Rail Receiver -here
No-Buzz In-Line Servo Quieter Do you have a servo driving you nuts? - see here
Subscribe to the Tam Valley Depot Newletter to hear about new products, sales and tips.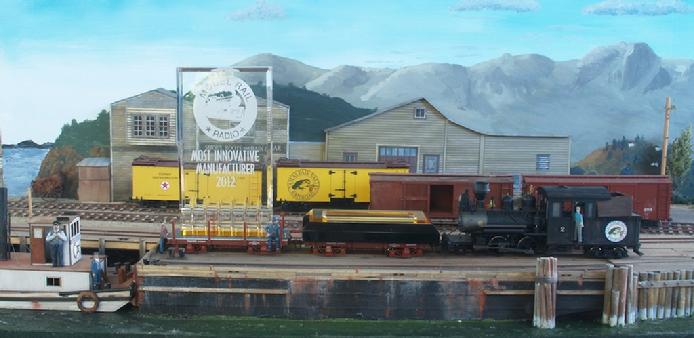 The Bertie Award arrives in Sausalito on its way to Tam Valley Depot.
Tam Valley Depot Dual 3-way is featured in the cover article of the March 2012 Model-Railroad Hobbyist E-zine!
Download the issue by clicking on the image.



Tam Valley Depot is featured on the July 2009 cover article of Model-Railroad Hobbyist E-zine!
Download the article by clicking on the image.



© Copyright 2017 Tam Valley Depot, San Diego. Contact: dmcree at tamvalleyrr.com